Now that it's summer, the outside of your home is as important as ever. Whether you are someone who likes to host friends and family all summer long or you are someone who enjoys some quiet time to yourself outside, landscape management in Minneapolis is a must. There are many benefits to hiring a reliable company for landscape management, so keep reading to learn more!
1. Professional Service
When it comes to landscape management, there are plenty of competitors out there wanting the job – maybe you prefer to do some aspects on your own or maybe the neighbor kid mows lawns over the summer for additional income. However, the best service available is through a professional landscape management company like Classic Lawnscape. When you hire us, you can expect the best quality of work possible.
2. Saves You Time
In today's world, many are busy and that sometimes means letting some aspects of your home's maintenance sliding to make time for more important things, like family. Don't let a lack of time on your end turn your landscape into a mess! A professional landscape management team like ours can help save you time by leaving one less thing on your to-do list.
3. No Material Purchasing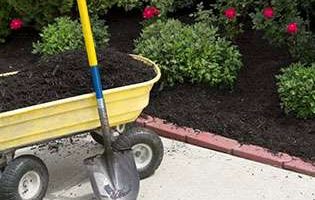 Another benefit of hiring a landscape management company – you don't have to buy your own materials or equipment! We take the guesswork out of knowing what you need to have to properly take care of your landscape by bringing our own equipment with us and using your budget to gather necessary materials.
4. Sticks to Budget
Speaking of budget – the best way to stick to your budget is to hire a professional landscape management company. We can discuss your budget with you, and since we know the industry inside and out, we know exactly what we can do with that budget. No need for last minute splurges because an imperative piece of the design was overlooked!
5. Less Mess
Without proper project management, landscape design can look messy and unpredictable. However, professional landscape management companies have the experience to make your landscape dreams come to life in a cohesive manner that will leave others wondering how you did it!
6. Expert Advice
Not only can a professional landscape management team help you create the landscape of your dreams, but we can also make suggestions if you aren't sure what will work in your space! From recommending plants that will thrive to suggesting a layout to best enhance your space, our professionals can guide you as much or as little as you would prefer.
7. Increased Home Value
If you are considering selling your home soon, you can increase your home's value with some simple yet elegant landscape designs. Professional landscape management can help boost your home's value with ease, while you are left with time to focus on other projects.
8. More Peace
Finally, hiring a landscape management professional leaves you with more peace. Leaving the landscaping to the professionals can leave you with peace of mind that the outside of your home will be well maintained and beautiful all year round. But it also increases the peace that you feel while enjoying some fresh air out of your house.
Classic Lawnscape is happy to help you get the landscape of your dreams with our landscape management services in Minneapolis and the surrounding areas. Call us today at 763-780-7231 or request a free estimate!