Landscape Management Minneapolis
Is your home or business landscaping as maintained as you want it to be? Is it manicured and green, looking nice all year round? If you answered no to either of these questions, then it's time for you to reach out to Classic Lawnscape! We understand that sometimes landscaping tasks may be at the bottom of your personal priority list, making them hard to keep up with. We also understand that sometimes there are just other situations that keep you from being able to perform the essential tasks to keep your landscaping looking nice, like seasonal allergies.
But don't fret – Classic Lawnscape offers landscape management to the Minneapolis area! We offer fully customizable services so that you get exactly the landscaping you desire. Our landscaping technicians can come out once a month or once a week – whatever is best for you and your landscaping.
We know how to keep your landscaping looking good year-round, so you can always put your best foot forward. Are you ready to learn more? Call us today to get a free estimate!
Classic Lawnscape for Landscape Management
Do you wonder if your lawn is over or under watered? Maybe you used to have an irrigation system that just hasn't worked right for a while? We can handle that too! Classic Lawnscape can also install an irrigation system for you and maintain it during our visits out for landscape management. Your grass will be perfectly watered all the time, without a single thought from you! Once you have a new irrigation system in, you won't have to lift a finger to have perfectly green, healthy grass.
We also offer the following services as part of our landscape management:
Flower bed installation and maintenance
Removal of dead, dying or diseased plants
Pruning and weeding
Shrub shaping
Mulching and fertilizing
Pest management and pre-emergent herbicide application
New landscaping feature installation
Spring cut-backs
Snow and ice removal
And more!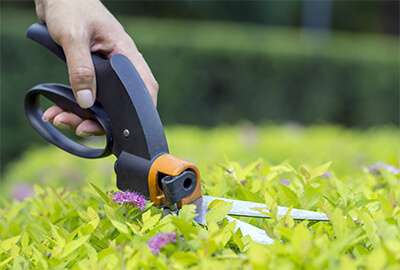 If you want services not listed above, just let our landscape management team know! We do everything we can to keep your landscaping and flower beds looking their best at all times.
Enjoy the warmer months without worry of what your landscape is demanding of you and create a landscape that will look nice in the fall and winter too! Contact us today so we can tell you more about our landscape management services and answer any questions you may have. We can even give you a free estimate and talk with you about your budget!
Learn More About Landscape Management
Do you want to learn more about landscape management in Minneapolis? Give Classic Lawnscape a call today at 763-780-7231 or request a free estimate!