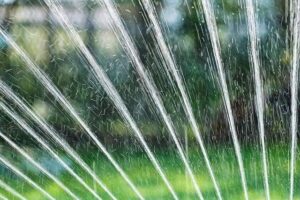 If you own multi-housing or commercial properties, one thing you want prospective tenants to notice is your healthy, green grass. Not only is it beautiful, but it gives a positive impression about how well you keep the entire property maintained.
And with spring in full bloom and summer a little over a month away, it's more important than ever to make sure you have in place a fully functional lawn sprinkler system. If you do, then your system should be started up. If not, then here are a few tips to remember to make sure your lawn sprinklers are correctly started up:
Proper sprinkler startups mean more than just turning on the water
It's not enough just to turn on the water and call it a day. When a member of the Classic Lawnscape team does a lawn sprinkler or irrigation startup, they will take a look at each zone and make sure:
Sprinkler heads are popping up
The system has the correct amount of water pressure
Sprinkler heads aren't leaking or are clogged
There are no leaks or wet spots
These are only a few of the items we'll take a look at. Contact us to learn more.
Think about coverage
A sprinkler system startup is a great time to think about whether your landscape is getting the appropriate amount of water coverage. Are all the plants and grass getting the necessary amount of water, or is the system leaving something to be desired? We can take a look at these issues when a member of the Classic Lawnscape team turns on your system.
Call in a professional if you've never done a start-up before
If you've never started a system before and are not sure what to look for, then give Classic Lawnscape a call or click here to request a free estimate. Not having the experience can cause issues if you're unfamiliar with how the system should work. This is especially important for property owners, as commercial systems may be more involved than normal residential systems.
Want to learn more about a lawn sprinkler system start-up? Call us at 763-780-7231.