Sprinkler Systems Twin Cities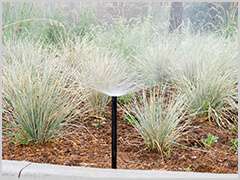 Classic Lawnscape run the show when it comes to sprinkler systems in Twin Cities and the surrounding areas. We work with commercial and residential clients like you to ensure they get desired irrigation systems at great prices.
From the initial designing of the system to ensuring its proper installation and subsequent programming, locally-owned and operated Classic Lawnscape is there every step of the way to make sure that the system is functioning as it should. We are very familiar with this area's unique climate and environment, so we know exactly how to put in a sprinkler system that will evenly water your grass and landscaping.
We also take care of other aspects of maintaining and caring for sprinkler systems, including:
Spring start ups and fall blow outs
Weekly, bi-weekly or monthly system inspections
Winterization services
And more!
Call us to get a free estimate. We can meet with you to discuss the type of irrigation system your commercial property needs, and we can put you on our schedule as soon as possible to have one installed. When we meet, we can answer your questions and address any concerns you might have.
We will always strive to go above and beyond your expectations. We truly believe in developing lifelong relationships with all of our clients so any time they need help with a commercial irrigation system, they know they can call us for reliable and professional service.
We work with smaller clients, and we also work with larger clients, like homeowners' associations and more. No job is ever too big or too small, so call us to find out even more and to get a free estimate.
Most of our sprinkler systems projects are overseen by our owner, who has more than 30 years of experience in this industry. That way, you get the peace of mind you deserve knowing your irrigation system project is being supervised by someone with a strong background in sprinkler systems and in the lawn care industry.
End of Season Blowout for Sprinkler Systems
Our climate calls for the essential practice of winterizing your sprinkler systems, also known as End-of-Season Blowouts. The process unfolds whereby water left at different points within sprinkler systems goes through different freeze and thaw cycles throughout the colder months of the year. Ice existing within the delicate framework of an irrigation system serves as a means of adverse expansion within it, often causing cracks or outright breakage.
Our end of season blowout consists of draining the automatic or manual drain valves to release the bulk of the water out of the piping network. Compressed air is then forced in, effectively drying out the system. After this and a requisite drying period, we close the main valve, a means of prevention against possible water flow. Timers existing on sprinkler systems are turned off, preventing the system from starting up at any point during the winter months. And that's it! Your sprinkler systems will be ready to go in spring!
Sprinkler Systems and More
Do you want more information on sprinkler systems in Twin Cities? Call Classic Lawnscape at 763-780-7231 or contact us to get on our schedule for a Free Estimate.