Classic Lawnscape Services
Landscape Management St Paul & Minneapolis
Classic Lawnscape provides landscape management for clients in St Paul, Minneapolis and surrounding areas. Landscape management services include everything from pruning to weeding to edging and more. We offer care of non-turf-related plant material and surfaces on a weekly, bi-weekly or monthly basis. Our landscape managers work closely with the turf managers and irrigation managers. When it comes to landscape management, we are one of the best in the area, so you can trust us to take care of all of your landscaping needs. Yearly maintenance of the non-turf plant material and surfaces include: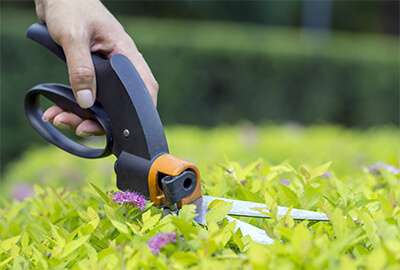 Spring pruning of dead and damaged material from the winter season.
Spring cut back of perennials and flowering shrubs that flower through the growing season on new growth.
Pre-emergent herbicide applied periodically throughout the season.
Bi-weekly weeding of landscape beds and surfaces.
Shaping of shrubs as needed as new growth appears to keep a well-manicured appearance.
Integrated pest management of insect and disease pests.
Winter pruning – corrective pruning of shade and ornamental trees.
Edging of bed lines and tree rings manually or mechanically.
Mulching of landscape beds and tree rings.
Fertilization of plant material.
Annual flower bed installation and maintenance.
Removal of dead, dying or diseased plant material and reinstallation of new plant material.
Installation of new landscape features.
To get more information about our landscape management services in St Paul and Minneapolis, give us a call at 763-780-7231 or contact us for a Free Estimate.